Client Reviews
I believe the best testimonial comes directly from the people I've helped.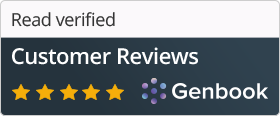 Jerry - The massage was great -- the best I've had in the Boston area. I plan to come back soon and expect to become a regular customer.
Pam S. - I absolutely loved my massage! It was exactly what I needed! Christine was attentive and made sure that I was comfortable and relaxed. Her massage techniques are exceptional and she was able to use the correct pressure points to alleviate the stress in my back and shoulders. She's also very knowledgeable and gave me great advice about how to take better care of myself. I plan to get monthly massages with Christine whenever my schedule permits and I highly recommend her to anyone looking for a great massage therapist!
Nupur K. - The best massage in the United States!! I've had massages all over the US and all over the world, with different modalities and specialties – everything from Swedish, Deep Tissue, Craniosacral, Aryuvedic, Thai, Asian, Reflexology, Reiki, Polarity, etc – and I have to say that Christine is unique in her approach, touch, and spirit. She incorporates a variety of modalities in her technique, and every massage is different (according to my muscle's needs). There are times when it's more therapeutic and others when it's pure relaxation (and a feeling of zen). She tailors each session to make it the most beneficial 90 minutes for you body and soul. I look forward to my massages with Christine. I look forward to that feeling of calm and relaxation ..
This is, without a doubt, the best massage in this country!
Betsy C. - I felt amazing afterwards! My back, my body... everything felt so I good. I felt so good afterward. I appreciate that you explained what you were doing and were really sensitive and encouraged feedback. I look forward to our next appointment.